Comic Book Frame by Wonderview Frames.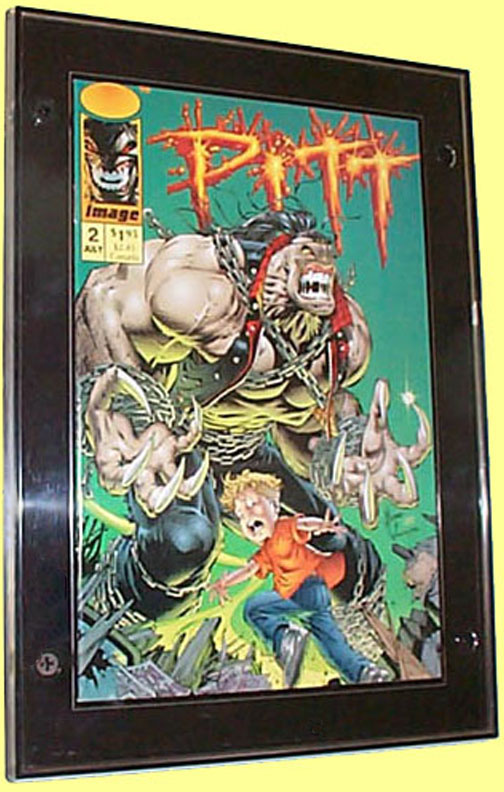 The Wonderview Comic Book Frames are sleek and modern looking. They are made of a solid plastic(not flimsy) with the front being clear so you can see the comic book and the back is black. It is neatly held together with 4 screws in which the comic fits in between. It makes a great gift. The frame hangs flat on the wall. The clear front comes with UV protection built into it when the plastic was injected to help protect the comic book. There is a pocket between the black and clear plastic specially designed for the comic. The frame fits comic books from approximately 1976 to present. Makes a great gift for any collector. Further pricing options can been seen on the pricing/purchase page. The over all dimension of the frame is 9 inches wide by 12.5 inches tall.
The WonderView Comic Book Frames are $15.99. Shipping and Handling for the Frame is 7.00. Discounts for multiple frame orders. See Pricing/Purchase.